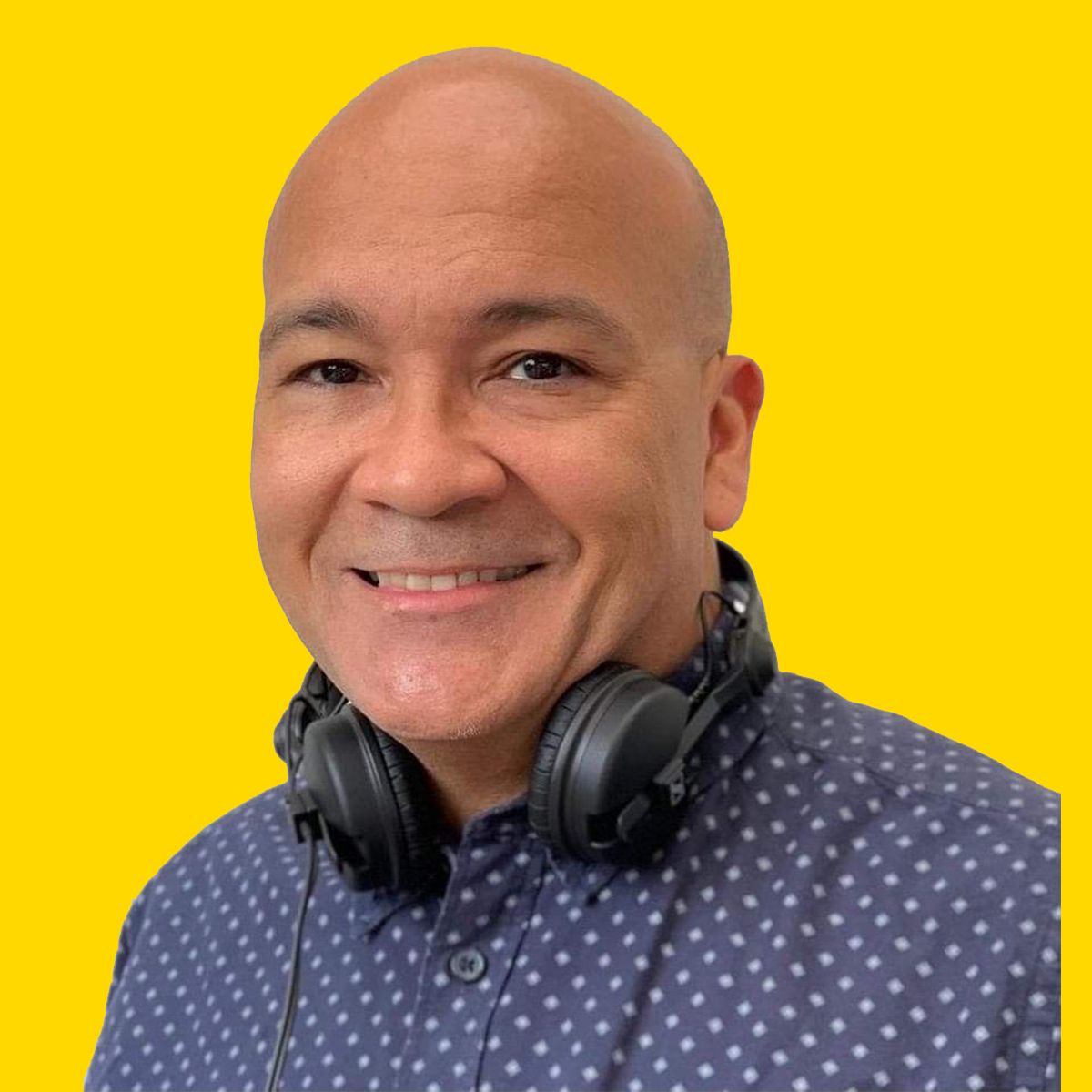 Steve has come a long way since his first ever weekly DJ slot at The Sussex in Norbury, South London in 1987. It was here that Steve's love of soul music greats like Jocelyn Brown, Roy Ayres, Quincy Jones, D Train and Zapp met soon to be legends Frankie Knuckles, Marshall Jefferson, Kevin Sanderson and Arnold Jarvis. House music was born and so was Steve's career.

Steve's passion to become a radio presenter started about the same time. Endless perseverance soon paid off when Dave Pearce asked Steve to produce his late night programs at BBC Radio London. Steve soon found he was producing other programs with the late Steve Walsh, Giles Peterson and Pete Tong to mention a few. His involvement in that scene landed him a daytime job at Streetsounds Records as Head of Club Promotions.

Steve finally made his mark as a radio presenter when he was hired by London radio station Kiss 100 as Weekend Breakfast Presenter in 1993 where he stayed until 1998. During this time Steve would cover several specialist soulful and funky house programs including programs for Bobby and Steve and Steve Jackson. His DJ progression in clubland was remarkable playing at all key clubs in and around London such as The Satellite, Garage City and Peach.   It was at the same time Steve created Facey's 80's. A weekly night of pure 80's grooves at The Woodman, Carshalton. Special guests included Trevor Nelson, Robbie Vincent, Gordon Mac and Jazzie B with PA's from Gwen McCrae, Oliver Cheatham and Joyce Sims.   

Soon after Steve set up a new project called The Bongo Collective the Percussion Showcase. This was an interactive live DJ performance with fully rehearsed and improvised percussion with some of Europe's finest Latin percussionist and dancers. The group performed to soulful and funky house rhythms and played for Ministry of Sound (London), Pacha (Ibiza), El Devino (Ibiza), Manumission (Ibiza), Gods Kitchen (Ibiza), Freedom at Bagleys (London) and Miss Moneypenny's (Ibiza, Nottingham) to mention a few. They worked and performed with Masters at Work, Roger Sanchez, Kings of Tomorrow, DJ Sneak, Paul 'Trouble' Anderson and Tony Humphries.

Steve's 1st musical production was a track by The Bongo Collective called 2000.In 2001 Steve presented daytime programs for urban London radio station Choice FM and worked on several music productions including forming a new group called The Souledz. A collaboration with Full Intentions Jon Pearn and vocalist Kenny Thomas. Their 1st release in October 2003 was a cover version of David Joseph's 80's classic 'You can't hide your love' on SuSu records. It received five star reviews in Mixmag update, was number two in the buzz chart for two weeks and single of the issue in Blues and Soul magazine. Steve enjoyed DJ residencies with Housonic @ The Warehouse (Edmonton), Housonic @ The Zap (Brighton), Sugar Reef (London), The Penthouse (London), Evissa (Kingston), Tru Do's Parties and his own event RIZE at Loop (Croydon) 2004 - 2007.2007 – 2019 – Steve retires.   


2019 Steve makes a comeback with a record production. A cover version Soulseacher's Feelin Love. Facey featuring Katherine Ellis got to number 4 in both the Sweet Rhythms and UK soul charts. Steve also presented a radio show called House Rulin on Delite Radio, London in June 2019. 2019/2020 Steve launches Back2House. A night dedicated to house music anthems from the past 35 years. www.back2house.co.uk.